What Our Customers Are Saying
A great place if you need a great mattress. No hassles and they don't pressure you to spend more. I will keep them in mind when anyone asks if I know where to go to buy a mattress and I will need another mattress down the road too. Thanks for being so helpful.
★★★★★
I just got a new bed after the hurricane came thru and let me tell you they were awesome!! Tasha even delivered it herself she knew we had been sleeping on air mattresses and it was hurting our backs. I would recommend everyone go here for a new mattress!!
★★★★★
Sweetest and most caring establishment I've ever been in. They will do anything to help you, any questions and concerns- they will go out of their way to make you happy! I highly recommend them! Tasha and Paul are the best!
★★★★★
The Only Factory Authorized Mattress Outlet in Central Florida
We offer over half off retail prices on national name brand mattresses everyday. You won't find a better deal on the quality mattresses we have in stock. Our friendly staff is ready to find the perfect mattress for you. Just stop by a location near you to get started!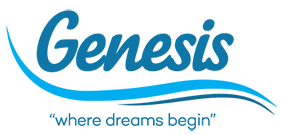 Everyday Low Prices On All The Top National Name Brand Mattress Sets